Today evening time, at the 68th-yearly Emmy Awards Show, "Saturday Night Live" star and fizzing, sublime individual Kate McKinnon won the honor for Outstanding Supporting Actress in a Comedy Series
McKinnon is the main "SNL" performer EVER to win this recompense, just practically identical to the unbelievable Gilda Radner, who won an Emmy for her Individual Performance in a Variety or Music Program in 1978.
Kate McKinnon joined the cast in 2012 and has turned into a staple for her spot-on Justin Bieber, Ruth Bader Ginsberg, Hillary Clinton and Ellen DeGeneres pantomimes, among others.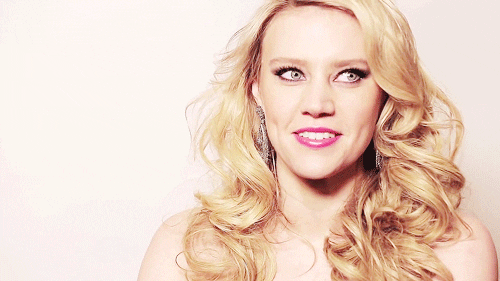 While we at home bounced here and there on our love seats as Kate and her perfect arms/skin/hair gave her acknowledgment discourse, her "SNL" cast individuals were having comparative responses. Stars, they're much the same as us!
Fellow castmate Aidy Bryant summed it up pretty well:
OH MY GODDDDDFF!!!!

— Aidy Bryant (@aidybryant) September 19, 2016
And Leslie Jones made us all wish we could super casually call Kate McKinnon "our bitch":
IM SCREAMING CRYING MY BITCH MY BITCH SHE WON YALL!!

— Leslie Jones (@Lesdoggg) September 19, 2016
Luckily, Jay Pharoah kept it together for the rest of us, although he did not shy away from exclamation marks:
Congratulations Kate Mckinnon!!!!!!!!

— Jay Pharoah (@JayPharoah) September 19, 2016
Michael Che added his own congratulations on Instagram.
Ellen also made sure to congratulate her doppelgänger via Twitter, and in a totally selfless way(!):
Kate McKinnon! I'm so happy for you. You deserve it and so much more. And not just because you thanked me. #Emmys

— Ellen DeGeneres (@TheEllenShow) September 19, 2016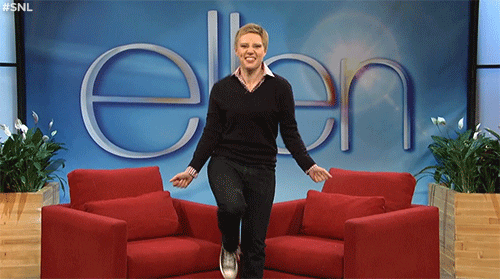 I love you, Kate. The world loves you, Kate. Justin Bieber probably loves you, Kate.